Speakers
ORGCon2013
Keynote Speakers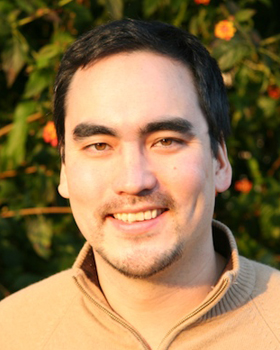 Tim Wu
Tim Wu is a policy advocate and professor at Columbia Law School. Wu's academic interests include copyright and telecommunications policy and he is best known for coining the phrase 'network neutrality' in his paper 'Network Neutrality, Broadband Discrimination.' He is the author of the highly-acclaimed book 'The Master Switch', a critique of the information age, and was recently named as one of America's 100 Most Influential Lawyers.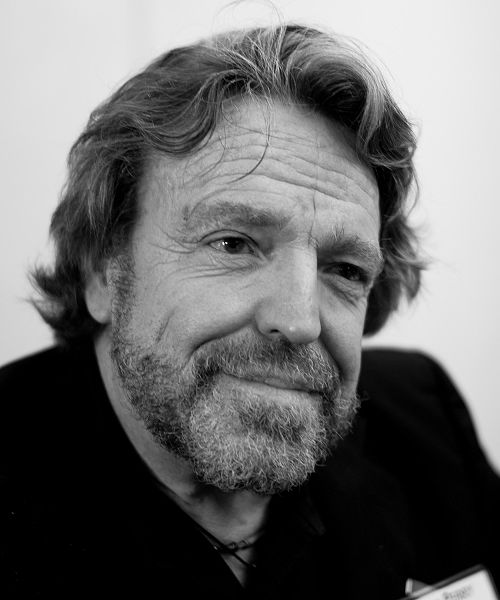 John Perry Barlow
John Perry Barlow is a former Wyoming rancher, Grateful Dead lyricist and co-founder of EFF. He is the writer of the "Declaration of the Independence of Cyberspace", a hugely important essay which has been posted on 1000s of websites.  He has written for a diversity of publications, including Communications of the ACM, Mondo 2000, The New York Times, and Time. He has been on the masthead of Wired magazine since it was founded. In 1997, he was a Fellow at Harvard's Institute of Politics and has been, since 1998, a Berkman Fellow at the Harvard Law School. 
Panelists and Presenters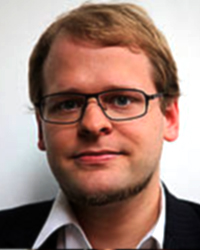 Hauke Gierow
(Image CC BY Volker Agueras Gäng)
Hauke Gierow is a policy expert and activist, and a fierce advocate of civil liberties. He heads the Internet Freedom Desk at the German branch of Reporters Without Borders. Prior, he worked with the Open Knowledge Foundation to enable civic participation and free knowledge. He lives in the Internet as well as in Berlin.
David Allen Green
David Allen Green, lawyer and journalist,  is a member of the advisory council of ORG.  He is head of media law at Preiskel & Co LLP, where he successfully acted for Paul Chambers in the "TwitterJokeTrial" appeal at the High Court in 2012.  David is also legal correspondent of the New Statesman, and his uncovering of the Times newspaper's hacking of the Nightjack email account was described as "masterly analysis" in the Leveson Report.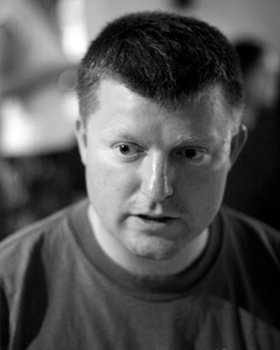 Tom Loosemore, Deputy Director Digital Strategy, Government Digital Service
Before joining GDS, Tom was Head of 4iP, Channel 4's digital innovation fund. Earlier roles included Senior Advisor of Digital Media Strategy at Ofcom and the BBC, where he was instrumental in shaping their digital media strategy. Tom launched the local information website UpMyStreet.com in 1998 and e-democracy site TheyWorkForYou.com in 2004.  From 1995 to 1997 he was section editor on the UK edition of Wired Magazine, followed by a stint as Editor of Capital Radio's websites.
Caspar Bowden
Caspar Bowden is an independent privacy advocate, and specialist in Data Protection and surveillance law, Cloud computing, identity management, and information ethics. For nine years he was Chief Privacy Adviser for Microsoft, and previously was co-founder and director of the Foundation for Information Policy Research (www.fipr.org). He was an expert adviser to the House of Lords on RIPA, responsible for amendments excluding URLs from the scope of communications data and providing a legal defence for lost decryption keys, and co-organized six Scrambling for Safety conferences. He has previous careers in financial engineering and freelance programming, is a member of the Board of the Tor project, founded the PET Award, and is a fellow of the British Computer Society.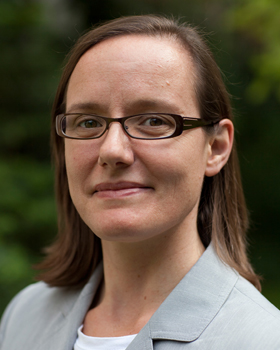 Dominique Lazanski
Dominique is a London-based digital policy and strategy freelance consultant and works on digital policy for the TaxPayers' Alliance. She has spent over 13 years in the Internet industry with many of those years working in Silicon Valley for the likes of Yahoo!, eBay and Apple. She has a long held interest in Internet governance and recently attended the ITU's WCIT as part of the official UK delegation. She has written and spoken on digital issues over the years from a free market and entrepreneurial perspective. She holds degrees from Cornell University and the London School of Economics and currently sits on the Open Data User Group board in the Cabinet Office and the Tax Transparency Board in HMRC.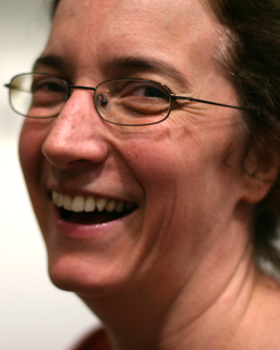 Jeni Tennison
Jeni is responsible for research, development, policy and evidence at the Open Data Institute. Prior to joining ODI, Jeni was the technical architect and lead developer for legislation.gov.uk and worked on the linked data aspects of data.gov.uk. She is author of several technical books and was appointed to the W3C's Technical Architecture Group in 2011. She is also a member of the UK Government Linked Data Group, the Open Data User Group, and the Open Standards Board.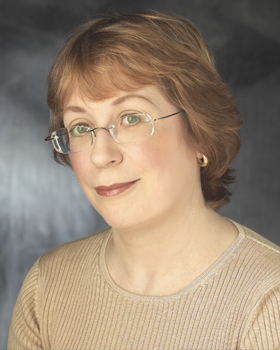 Diane Duane
Diane Duane is a New York Times bestselling novelist and award-winning screenwriter who has been working in the fantasy and science fiction fields for more than thirty years, with more than fifty novels and various comics, computer games, miniseries and films to her credit. Possibly best known for her young adult novels, including the "Young Wizards" series that she began in 1983 with So You Want to Be a Wizard, she has also over the years contributed extensively to other universes besides her own, having worked closely with franchise-creators such as Tom Clancy, and she bears the unusual distinction of having worked with Star Trek in more media than anyone else alive.
She presently tries to balance the enjoyment of an active social-media life with the challenges and pressures of running an online digital bookstore (ebooksdirect.dianeduane.com) and keeping abreast of a swiftly changing publishing world, while also finding time for language studies, experiments in European cuisines, continental rail travel, hobbyist-level astronomy, and just plain writing stuff.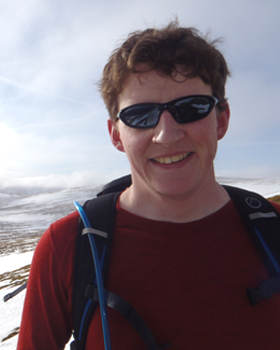 Richard King
Richard King is a geek, climber, metalhead, and digital-rights activist from Sheffield. He's been an ORG supporter since 2006, volunteering variously as a copywriter, recruiter, stall-holder, wiki fettler, and editor of the erstwhile newsblog (before it became the 'zine). Richard serves on the ORG Supporters Council and runs the ORG Sheffield local group.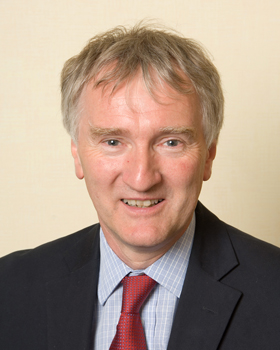 David Smith
David Smith is the Deputy Commissioner with responsibility for the Data Protection supervisory functions of the Information Commissioner's Office (ICO) based in Wilmslow, Cheshire. As well as providing Data Protection leadership across the Information Commissioner's Office, David has direct responsibility for oversight of its Strategic Liaison Division which develops and manages the ICO's relations with its key stakeholders. He is a member of both the Commissioner's Management Board and Executive Team.
The international aspects of David's work involve him in representing the UK on the Article 29 Working Party of European Supervisory Authorities set up under the Data Protection Directive. In addition he was the Chairman of the data protection supervisory body for Europol from October 2006 to October 2009.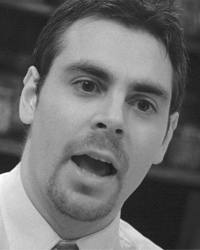 Robert Sharp
Robert Sharp is a proud member of the Open Rights Group. He is Head of Campaigns & Communications at English PEN, part of the international network of PEN centres promoting literature and free expression. Robert oversees English PEN's international Writers at Risk programme, and their UK campaigns for free expression. Robert was one of the founding directors of Fifty Nine Productions, the design and film production agency that created the film elements for the War Horse stage show, and Danny Boyle's London 2012 Opening Ceremony. He is the designer, and a regular contributor to Liberal Conspiracy, one of the UK's most popular political blogs.
Gabrielle Guillemin
Gabrielle joined ARTICLE 19 as Legal Officer in 2011. Prior to that, she worked as a lawyer at the European Court of Human Rights for four years. She holds an LLB – Maitrise de droit français (1st Class) from Paris I Pantheon Sorbonne – King's College London and an MSc Human Rights (Distinction) from the London School of Economics. Gabrielle's work focuses on Internet and ICT issues.
Anna Fielder, Privacy International
Anna is Chair of Privacy International's Board of Trustees, and also leads their work on the Data Protection Regulation. She has been a consumer policy advocate and expert for many years (though she did also spend a stint as a travel writer and editor). She currently works as public affairs advisor and researcher for national and international organisations. In this capacity she has worked with the UK National Consumer Council, and has authored studies for other national and international organisations, on subjects ranging from alternative dispute resolution to cloud computing. She is co-ordinator of the sustainability standards area for the British Standards Institute Consumer and Public Interest Unit, and is a Fellow of the Royal Society of Arts (FRSA). She was previously the regional Director for developed and transition economies at Consumers International, where she put issues related to online rights and data protection on the consumer movement's priorities agenda and set up the Transatlantic Consumer Dialogue.
Emily Goodhand, aka @copyrightgirl
Emily is the Copyright and Compliance Officer at the University of Reading. Emily specialises in delivering copyright education to staff and students, developing policies and advising on aspects of copyright and licensing. She particularly enjoys engaging with the law and providing appropriate guidance on a range of complex issues, including third party material and rights clearance. Emily is a keen user of social media and was listed in the Times as one of the Top Ten legal tweeters for her @copyrightgirl Twitter channel. She is also currently the Vice-Chair of the Libraries and Archives Copyright Alliance and led LACA's submission of evidence to the Hargreaves Review.
Dr Ian Brown
Ian Brown is Associate Director of Oxford University's Cyber Security Centre and Senior Research Fellow at the Oxford Internet Institute. His work is focused on technology and public policy related to Internet privacy and security. Dr Brown spent December 2012-February 2013 working as a consultant for the United Nations Office on Drugs and Crime on their forthcoming study of global cybercrime. For the OECD, he co-authored with Peter Sommer the 2010 report "Reducing Systemic Cybersecurity Risk". His most recent books are Regulating Code: Good Governance and Better Regulation in the in the Information Age (with Christopher T. Marsden) and Research Handbook on Governance of the Internet.
Christopher T. Marsden
Chris Marsden is Professor of Law at the University of Sussex School of Law. He is the author of Net Neutrality: Towards a Co-Regulatory Solution, Internet Co-Regulation, and three other books.
Richard Allan, Director of Policy, EMEA, Facebook
Richard Allan joined Facebook in June 2009 to lead the company's public policy work in Europe, Middle East and Africa. Richard works on a broad portfolio of issues including privacy, online child safety, freedom of expression, e-commerce regulation and public sector uses of social media, Richard also appears regularly in the media as a spokesman for Facebook in Europe. Prior to joining Facebook, Richard was European Government Affairs Director for Cisco from September 2005 and had been an academic visitor at the Oxford Internet Institute. From 2008 to 2009 Richard was Chair of the UK Cabinet Office's Power of Information Task Force working on improving the use of government data. Richard was an elected Member of the UK Parliament between 1997 and 2005, and was appointed to the House of Lords in 2010. In the early part of his career Richard was an archaeologist and created software for the UK's National Health Service - he remains equally fond of Latin and SQL.
Victoria McEvedy, media and IP lawyer, McEvedys Solicitors & Attorneys Ltd
Victoria is an experienced media and intellectual property lawyer and an expert in content on the Internet. She practiced in large international law firms before establishing her own firm, McEvedys Solicitors & Attorneys Ltd, six years ago. She serves on WIPO's dispute panels, various domain name panels, as an EFF Co-operating Attorney and a member of ORG's Legal Panel.
Emma Mulqueeny
Emma is the founder of Rewired State and Young Rewired State: Coding a better country.
Rewired State is the largest independent developer network in the UK with over 1000 software developers and designers, bringing about digital innovation and revolution through rapid prototyping events (hack and modding).
Young Rewired State is its philanthropic arm with the challenge to find and foster every child driven to teach themselves how to code, introduce them to open data – creating a worldwide, independent network of mentored young programmers. Both networks work together to prototype solutions to real world problems.
She has recently been voted onto the Wired 100 list and Tech City 100, writes regularly for the Guardian and The Telegraph in the UK and on her own blog and is best known for her campaign: 'Year 8 is too Late' (encouraging girls into technology subjects) and relentlessly pushing the potential of open data.
Martin Tisné, Director, Policy, Omidyar Network UK
As director of policy at Omidyar Network, Martin brings extensive experience advocating for change in government and donor policies and driving sector-level change in the field of government transparency and accountability. Based in London, Martin leads policy, advocacy strategy, and related investments for the global Government Transparency initiative.
Graham Smith
Graham Smith is a partner in the law firm Bird & Bird LLP.  He is a leading UK internet and IT lawyer, the main author of the book Internet Law and Regulation and he blogs as Cyberleagle
Eric King, Head of research, Privacy International
Eric runs the Big Brother Incorporated project at PI, an investigation of the international trade in surveillance technologies. His work focuses on the intersection of human rights, privacy and technology. He is the secret prisons technical adviser at Reprieve, is on the advisory council of the Foundation for Information Policy Research and holds a degree in law from the London School of Economics.
Reuben Binns
Reuben Binns is a PhD researcher based in London and Southampton, investigating how individuals can understand, control and benefit their personal data.
Jon Fuller
Jon Fuller has been an anti-censorship campaigner since the age of 16, joining the DLAS, which later became the Campaign Against Censorship; so has been fighting represssion for very nearly 40 years! He is currently working with CAAN (www.caan.org.uk) to expose the implications of the Extreme Pornography regime (S63 CJIA 2008). Jon has written for the ORG e-magazine and would welcome the opportunity to update people on developments.
Milena Popova
Milena is an economics & politics graduate, technology manager in a consumer goods multinational by day, charity trustee, campaigner and blogger by night. Blog: milenapopova.eu Twitter: @elmyra
John Elliot
John Elliott is an information security practitioner, specialising in the security of payment systems. He is known for his pragmatism and plain speaking. He holds professional certifications in both Information Security and Information Privacy and a Masters of Laws in Information Rights Law. He is interested in the intersection of information security with information law and in particular how information security is regulated. He is also proud to be an elected member of the ORG board.
Nick Scharf
Nick Scharf is a Lecturer in Law at the University of East Anglia (UEA) Law School and has just completed a doctoral thesis entitled, 'Digital Copyright Law: exploring the changing interface between copyright and regulation in the digital environment'. His interests include digital copyright law, technology, and Internet regulation generally, and with specific regard to the music industry.
Professor Andy Phippen

Andy Phippen is a professor of social responsibility in information technology at the Plymouth Business School, University of Plymouth. He has worked with the IT sector for over 15 years in a consultative capacity on issues of ethical and social responsibility, with companies such as British Telecom, Google and Facebook. He has presented written and oral evidence to parliamentary enquiries related to the public use of ICT and is widely published in the area. In recent years he has specialised in the use of ICTs by children and young people, carrying out a large amount of grass roots research on issues such as their attitudes toward privacy and data protection, file sharing and internet safety. He is a research partner with the UK Safer Internet Centre and is a frequent media commentator on children and the Internet.
Nick Munn, Deputy Director, Copyright, Intellectual Property Office

Nick has been working on copyright issues at the IPO for the last 4 years, including the Government's ongoing response to the Hargreaves Review of IP and Growth.  He has been a civil servant since 1997, working principally on innovation and related business issues.  Before joining the Department of Trade and Industry in 1997, Nick was a postdoctoral researcher in computational chemistry.
Kasey Chappelle, Global Privacy Counsel, Vodafone Group
Kasey provides strategy, policy and compliance advice on privacy and data protection issues affecting the company. She leads a practice group that brings together privacy legal, regulatory and public policy experts across the Vodafone corporate family to share privacy, data protection and related legal and regulatory advice, create strategy around privacy risks, respond to external developments and explain Vodafone's position to policy makers and opinion formers.
Her background is in consumer privacy and regulatory law, with previous experience as eBay's global privacy director, where she handled consumer privacy issues for eBay's e-commerce, financial and online services platforms around the world. She started her legal career as an associate in telecommunications, technology and privacy law at Willkie Farr and Gallagher in Washington, DC. Before becoming a lawyer, she studied and worked in advertising and graphic arts – skills that come in handy when advising on consumer-friendly privacy compliance, user interfaces and product development.
Daniel Cuthbert, documentary photographer
Daniel Cuthbert is a documentary photographer currently based between South Africa and Europe. He holds an MA in Photojournalism and Documentary Photography from the University of the Arts in London. His work has been published in major publications including The BBC, The Times, Mail & Guardian, Business Day,The National, The Sunday Tribune, Stern and Flak Photo.